At Bridgeview Marina we are able to offer all the necessary services to fulfill your boating needs.
Click on the Service headings below or on the "link" icons in the images for more detail about the featured Services.
24 hour Emergency Boat Lift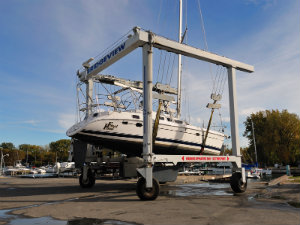 We offer a 24hr Emergency Mobile Travel Lift to accommodate any boat up to 75 tonnes in weight.