At Bridgeview Marina we are able to offer all the necessary services to fulfill your boating needs.
Click on the Service headings below or on the "link" icons in the images for more detail about the featured Services.
Heated Inside Storage Facility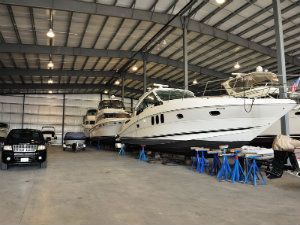 Bridgeview has over 50 thousand square feet of secure inside heated storage. The inside heated facilities have a computerized security card system to allow members access 7 days a week & climate control system. We can accommodate all sizes of both sail and power boats.
Click here for more information.