At Bridgeview Marina we are able to offer all the necessary services to fulfill your boating needs.
Click on the Service headings below or on the "link" icons in the images for more detail about the featured Services.
Canvas Boat Tops & Upholstery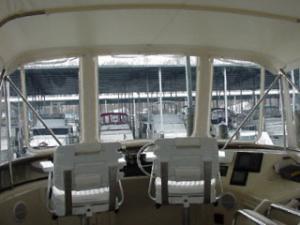 In-The-Water Services Ltd. is here to provide you with any of your upholstery or canvas needs whether you require brand new or just repairs to existing materials.
1 Marina Rd., Point Edward
(519) 337-3888 Ext 32.