At Bridgeview Marina we are able to offer all the necessary services to fulfill your boating needs.
Click on the Service headings below or on the "link" icons in the images for more detail about the featured Services.
15 Tonne Forklift for 26 - 32 ft boats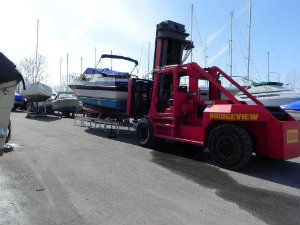 We have a new 15 tonne forklift to accommodate 26 - 32 foot boats interested in dry dockage.